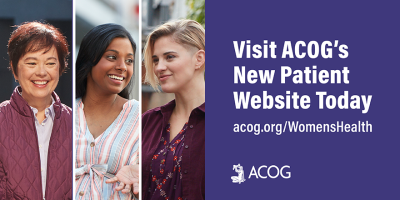 We are excited to share a new patient website from the American College of Obstetricians and Gynecologists (ACOG), the leading organization of physicians dedicated to women's health.
While we are always here for you at Fair Oaks Women's Health to answer your specific medical questions, ACOG's patient website is a reliable destination for general women's health information you can trust. You will find relatable, empowering, evidence-based health resources, backed by the everyday experiences of ob-gyns who have cared for millions of women.

Use the Resource Trusted by Clinicians and Healthcare Practitioners Worldwide
Learn more about a medical condition and explore treatment options using UpToDate®, the same resource trusted by more than 1.9 million clinicians around the world. After you read the information in UpToDate, you will have the tools and the confidence to ask the right questions and have important conversations with your healthcare provider.
Access the FREE Beyond the Basics (English) patient content in UpToDate by simply typing a term or phrase in the search box. Look up your specific question — anything from a symptom you're concerned about to a condition or treatment you've been discussing with your healthcare provider.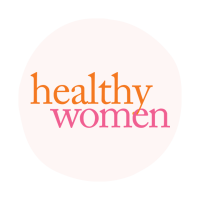 HealthyWomen is on a mission to educate women ages 35 to 64 to make informed health choices.
Our Values
Trusted Partner: We educate and engage women by providing them with scientifically-reviewed, evidence-based information that allows them to make informed health choices to live well and age well.
Independent Voice: Our reputational value to our stakeholders is in serving as the leading source of women's health information, which we execute on through transparency in all relationships and collaborations.
Digital Excellence: Every day, we work to serve women by providing access to timely, inspiring and enduring online content.
Thought Leadership: Our ability to grow, innovate and shape the future of women's health is to set the agenda and to share our knowledge with stakeholders.