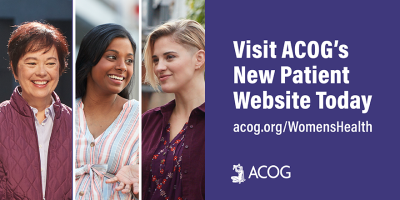 ACOG Patient Web Site
We are excited to share a new patient website from the American College of Obstetricians and Gynecologists (ACOG), the leading organization of physicians dedicated to women's health.
While we are always here for you at Fair Oaks Women's Health to answer your specific medical questions, ACOG's patient website is a reliable destination for general women's health information you can trust. You will find relatable, empowering, evidence-based health resources, backed by the everyday experiences of ob-gyns who have cared for millions of women.