Testimonials
See what our patients are saying
The Painting
Here's the story about this portrait that I'd love to share with you.
"10 years ago I found out I was pregnant with our princess. A coworker of mine at the time recommended FOWH - specifically you Dr Jick. She vouched that you are the best dr she's ever had. We finally met you in your office. In your office there was this portrait - gosh it touched my heart that I began to cry when we left. The goddess in this portrait represents the universe, she wrapping her feathers around this baby and chose me to become a mommy, chose us to become parents to this precious angel. I was in a dark place 10 years ago, but the Universe, God, our Angels and Saints changed my life by bringing Juan into my life and gave me the gift of life. I promised myself 10 years ago I will get this portrait tattooed on me and finally it became reality. Thank you Dr Jick and FOWH for becoming part of my family with all three pregnancies..... Love you all!!!!"
JL Dec 2020 Pasadena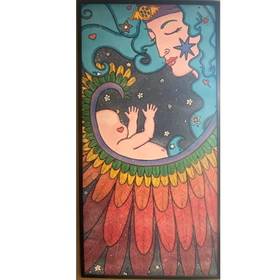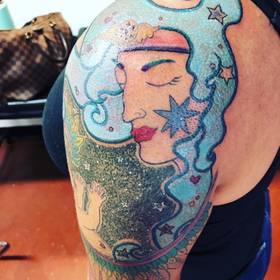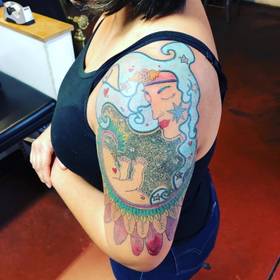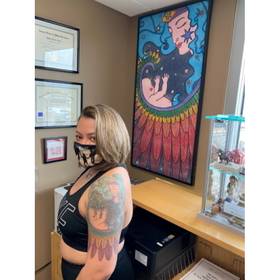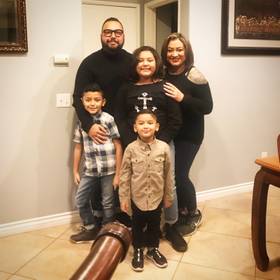 "One of the best and professional offices I've ever been to. "
"Had 3 children with this office, 6 years ago had a baby delivered by Dr. Chang (she is no longer there). 2 yrs ago had baby #2 delivered by Dr. Park she is an amazing Dr. Then had baby #3 delivered 3 months ago by Dr. Woo she was a fantastic Dr. The staff is very friendly and knowledgeable. Christine in the front is great. Blood lab in same office very convenient."
- Sheyla S.
"I highly recommend FOWH to anyone."
"Having a baby after 9 years is pretty overwhelming. Dr. Woo is an exceptional doctor. She is definitely a professional and always answered all my concerns. I never felt any pressure with her like other doctors can be. Her MA Karen is also AWESOME always on top of her emails and responding right away. Christine who is in charge of filing for disability/maternity leave is always very promptly as well. Overall FOWH staff and doctors are always friendly and exceptional at what each individual brings to this office."
- Vivian R.