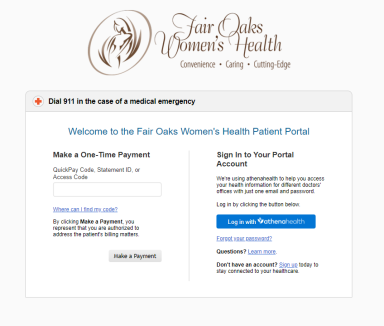 Login to our athena Patient Portal.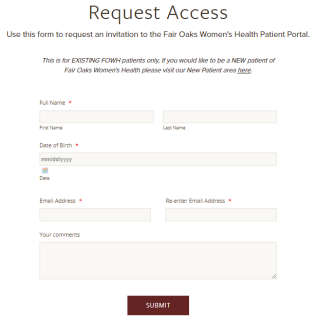 For existing patients only.
How to complete your portal registration.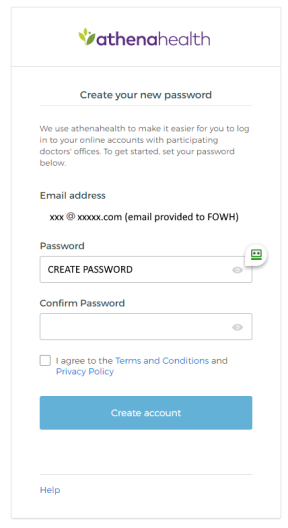 We will send you this portal sign up email.
Create your new password. Then accept the terms and click "Create Account".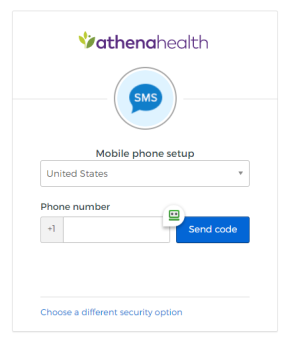 Enter your mobile phone number.
Then enter the code you receive.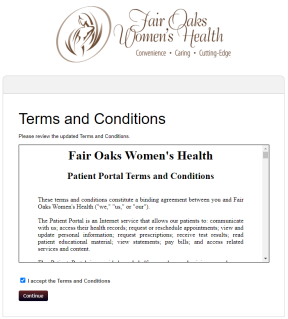 Accept the Terms and Conditions.
Click Continue. Then you will be logged into your Fair Oaks Women's Health athena portal account.
Request a portal account.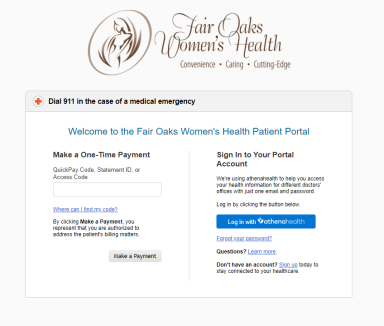 If you do not have a login, you can request one by clicking the link on this screen where it says "Don't have an account? Sign Up today."
Download Patient Portal FAQ's